Are you struggling closing more sales in your business? Today I'm going to share with you the #1 sales secret for home business owners that will help you make more sales in your business.
Feel free to share this with your team as this will help them too.
#1 Sales Secret
The #1 sales secret doesn't come from the perfect script or marketing funnel. As a matter of fact, you do this already in your life right now.
Think back to a time when you saw a movie or attended a restaurant that just blew you out of the water.
What did you do? You talked it up? Did you get into features and specifics?
Of course not! You talked about how it made you FEEL.
People buy on emotions first and justify later with logic.
In the video below I elaborate more on how to utilize the sales secret.
Click Here to Subscribe to My YouTube Channel
Final Thoughts on The #1 Sales Secret
Did this help you? Which takeaway from the video resonated with you the most?
I'd love to know! Share it in the comments below and let's start a conversation!
More mindset training for you to grow your online business.
Did this help you? If so, leave a comment below and share it with your friends on Facebook.
To Your Success,
Skype: drlisathompson
Email: [email protected]
Need a coach? Check out my Work With Me Page where I help people every day. 
P.S. If you're generating less than 10 leads per day for your business online, this will help you (and is on sale!)  – Click Here for Instant Access
ATTRACTION MARKETING BUNDLE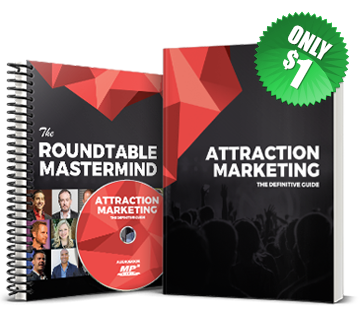 Get a 68-page "all-inclusive" e-book, 82-min mp3 audiobook, and a roundtable mastermind to help you attract buyers for YOUR business.