Struggling to find the time to build your business on a part-time basis? Here are 2 simple part-time productivity tips that will help you find more time to build your business in the nooks and crannies of your day.
Make sure you share this with your team as it will help them out.
2 Part Time Productivity Tips
When I started my home business in 2010 I had many "spirited debates" with my spouse that I was spending too much time building the business at expense of family time.
And he did have a point. And I was feeling very guilty because I was working so hard, not getting results, and getting burned out in the process.
The reason I started my business was to have MORE time with my family, not less.
I had to work smarter not harder. So I started studying the top earners and productivity books to see how I can leverage my time better so I can not only get results, but also balance my time.
I found 2 tips that helped me find the balance that I needed. I explain more in the video below.
Click Here to Subscribe to My YouTube Channel
Did you find this helpful? Let me know what you think in the comments section below.
Feel free to share this with your teammates too.
More Resources for You
Go for No for Network Marketing
Freakishly Effective Leadership for Network Marketers
Did this help you? If so, leave a comment below and share it with your friends on Facebook.
To Your Success,
Skype: drlisathompson
Email: [email protected]
Need a coach? Check out my Work With Me Page where I help people every day. 
P.S. If you're generating less than 10 leads per day for your business online, this will help you (and is on sale!)  – Click Here for Instant Access
ATTRACTION MARKETING BUNDLE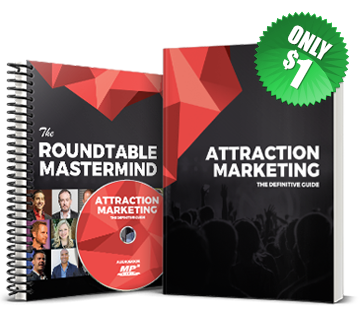 Get a 68-page "all-inclusive" e-book, 82-min mp3 audiobook, and a roundtable mastermind to help you attract buyers for YOUR business.