How would it feel if you could recruit 31 new teammates into your business over one weekend? That's what my friend Lisa did in one weekend and she did it all from home without any cold calling, hotel meeting or home parties.
As a matter of fact, she did it with one Facebook group. In this post we'll break down exactly what she did. 
If you're struggling with converting your leads into reps and customers this will help you.
Make sure you share this with your team as it will help them out.
31 Team Members With One Facebook Group
The key to building a successful online business follows this formula – you need to build an audience and engage your audience before you can sell to your audience.
With that said, how do you build an engaged audience with leads who don't know you very well? My friend Lisa figured this out by using a Facebook group challenge.
A Facebook group challenge is where you take your leads and put them into a group and over the course of 5 days you have them engage in a series of tasks to teach them how to do something that solves a problem they are having.
By the end of the challenge you've built the know, like, and trust factor to the point, where they will want to join you in business. To achieve this, Lisa did this in the following steps.
Step #1 Find an Audience: The first step is to find an audience and add them to your Facebook group.
What is the biggest challenge your audience is facing right now?
Is it losing weight?

How to get more people to watch your business presentation?

How to apply make up like a pro in less than 10 minutes? 
Step #2 Serve your Audience: The second step is once you have them in the group is over the course of 5 days, you 'll give them a daily task to do in bite-sized pieces which will help them achieve a result.
Each task builds upon the other so they can achieve an easy WIN, which you celebrate their results each step of the way. This will keep your audience engaged throughout the challenge.
Step #3 Turn Challengers Into Reps and Customers: At the end of the challenge you will introduce an irresistible offer, where all of the sales will come in at once. 
You can do this with a product challenge or for your business opportunity.
Let's say you're in a beauty company and did a 5 day makeup challenge, where challengers will learn how to look like a movie star in 10 minutes. At the end of the challenge you'll promote how they need the right type of make up to look and feel younger, which you'll introduce your makeup kit.
How about your business opportunity?
Let's say that you're challenge was to teach challengers how to get 100 people to watch their business presentation in 5 days using social media. At the end of 5 days you an introduce another challenge which provides a deeper dive into how to convert those people who watch your presentation into reps or customers. In order to participate in the next challenge they have to join your business opportunity.
Click Here to Subscribe to My YouTube Channel
Did you find this helpful? Let me know what you think in the comments section below.
Feel free to share this with your teammates too.
More Resources for You
Freakishly Effective Leadership for Network Marketers
Freakishly Effective Social Media for Network Marketing
How to Recruit Leaders into Your MLM
Did this help you? If so, leave a comment below and share it with your friends on Facebook.
To Your Success,
Skype: drlisathompson
Email: [email protected]
Need a coach? Check out my Work With Me Page where I help people every day. 
P.S. If you're generating less than 10 leads per day for your business online, this will help you (and is on sale!)  – Click Here for Instant Access
ATTRACTION MARKETING BUNDLE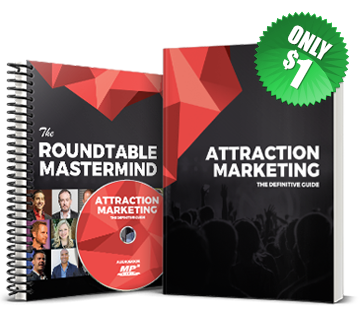 Get a 68-page "all-inclusive" e-book, 82-min mp3 audiobook, and a roundtable mastermind to help you attract buyers for YOUR business.