Most home businesses fail not because of marketing mastery, but rather mindset. Today you'll learn 4 business killers you must avoid at all costs.
Feel free to share this with your team as this will help them too.
4 Business Killers
One of my favorite books I've read this year is "Build an Empire" by Elena Cardone. The reason I love it is because Elena looks to history when it comes to building sustaining a profitable business.
She studied the lessons from when monarchies ruled the world. Do you know what brought down a monarchy?
It wasn't necessarily being overpowered by another kingdom. Rather, it became susceptible to invasion by within. There were divisions within the empire that brought it down.
The same thing can happen to your home business. 97% of home businesses fail not because of marketing, but because of mindset. They let their inner chatter self-sabotage your business.
And the crazy thing is this inner chatter is often done when we're not even aware of it.
In the video below I share with you 4 business killers that you must avoid at all costs.
Click Here to Subscribe to My YouTube Channel
Did you find that helpful? Let me know what you think in the comments section below.
More Resources for You
Elena Cardone – Build an Empire
Did this help you? If so, leave a comment below and share it with your friends on Facebook.
To Your Success,
Skype: drlisathompson
Email: [email protected]
Need a coach? Check out my Work With Me Page where I help people every day. 
P.S. If you're generating less than 10 leads per day for your business online, this will help you (and is on sale!)  – Click Here for Instant Access
ATTRACTION MARKETING BUNDLE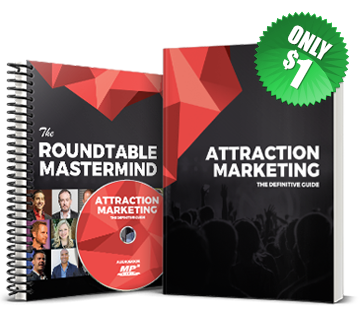 Get a 68-page "all-inclusive" e-book, 82-min mp3 audiobook, and a roundtable mastermind to help you attract buyers for YOUR business.