Are you struggling coming up with a lead magnet you know your audience will want? Today you'll learn I'm going to share with you 4 types of lead magnets you can create that will attract your perfect prospect to you even if you're brand new and never created a lead magnet before.  
Feel free to share this with your team as this will help them out.
4 Types of Lead Magnets
Leads are the lifeblood for your business. If you're not generating fresh leads on a daily basis for your business, you're chances of growing a profitable, sustainable online business is virtually zero.
One of the biggest challenges network marketers have in their business is having people to talk to on a regular basis.
The best way to never run out of people to talk to is to create a lead magnet. A lead magnet is giving away something of value that your prospect wants in exchange for their contact information. 
The lead magnet introduces people to who you are and how you will help them solve a problem they have.
In the video below I'm going to share with you 4 types of lead magnets you can create with ease.
Click Here to Subscribe to My YouTube Channel
Did you find this helpful? Let me know what you think in the comments section below.
Feel free to share this with your teammates too.
More Resources for You
Done for You Lead Generation Systems
Brendon Burchard's Millionaire Messenger
Did this help you? If so, leave a comment below and share it with your friends on Facebook.
To Your Success,
Skype: drlisathompson
Email: [email protected]
Need a coach? Check out my Work With Me Page where I help people every day. 
P.S. If you're generating less than 10 leads per day for your business online, this will help you (and is on sale!)  – Click Here for Instant Access
ATTRACTION MARKETING BUNDLE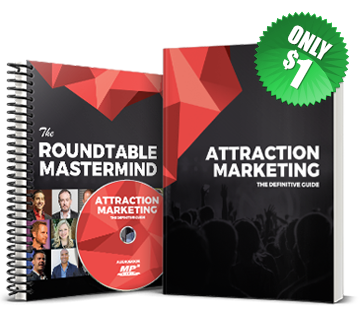 Get a 68-page "all-inclusive" e-book, 82-min mp3 audiobook, and a roundtable mastermind to help you attract buyers for YOUR business.