Are you having a hard time coming up with a story that will resonate with your audience? Here are 5 questions that will help you.
Feel free to share this with your team as this will help them out.
5 Questions to Define Your Story
Most people when they're first getting started are afraid to tell their story because they are under the assumption that people want to hear the success and not the struggle.

They assume that nobody will want to listen to them because they don't have a title, master's degree, or super successful.
Want to know a strange secret? 
Most people relate to struggles more than successes! Nothing builds rapport faster than the sharing of struggles.
Your audience wants to know that you've had the same challenges and struggles that they are going through right now. If you're able to show them how you were able to overcome a struggle that they're going through you're giving them hope.
They're thinking to themselves "Wow, if they can do it, I can do it too!'
So how can your story build rapport with your audience? There's a specific flow to telling your story that builds rapport very quickly with your audience. 
In the video below here are 5 questions that will guide you to create a story that will not only build rapport but have more people reaching out to you.
Click Here to Subscribe to My YouTube Channel
Did you find this helpful? Let me know what you think in the comments section below.
Feel free to share this with your teammates too.
More Resources for You
Done for You Lead Generation Systems
Brendon Burchard's Millionaire Messenger
Did this help you? If so, leave a comment below and share it with your friends on Facebook.
To Your Success,
Skype: drlisathompson
Email: [email protected]
Need a coach? Check out my Work With Me Page where I help people every day. 
P.S. If you're generating less than 10 leads per day for your business online, this will help you (and is on sale!)  – Click Here for Instant Access
ATTRACTION MARKETING BUNDLE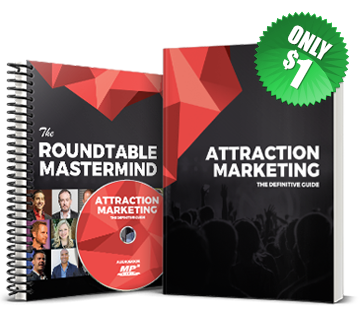 Get a 68-page "all-inclusive" e-book, 82-min mp3 audiobook, and a roundtable mastermind to help you attract buyers for YOUR business.