Having trouble closing sales? It's not your fault. Today you'll learn 5 reasons why you're losing sales and how to turn it around.
Make sure you share this with your team as this will help them too.
6 Reasons You're Losing Sales
When it comes to selling products face-to-face men and women make all kinds of mistakes that result in losing sales like crazy.
The shocking thing that many people do not realize is the same can be said for marketing online.
You might even be guilty of some of these mistakes, which are costing you constantly. Inside of this video you'll learn what these 5 mistakes are and how you can overcome them.
Click Here to Subscribe to My YouTube Channel 
Doc's Thoughts on Losing Sales
Did this help you? Which reason(s) on losing sales resonated with you the most? Were there any that you're doing right now?
I'd love to know! Share it in the comments below and let's start a conversation!
More resources for you to grow your skills to close more sales.
5 Best Network Marketing Books for Success
Attraction Marketing: 7 Step Formula to Dominate
5 Critical Skills to Build Your Network Marketing Business
If you're struggling and trying to find a way to make your business work for you, I highly suggest that you become a member of the My Lead System Pro (MLSP) community. When you become a member of this community you will also receive a 1 hour free coaching session ($397 value) to create a realistic action plan to transform your network marketing business.
Right now you can take a 10 day test drive for just $10. I've been a member of this community since 2013 and it was the best investment I ever made in myself and in my business.
So what are you waiting for? Click here to get started today and welcome to the family!
Did this help you? If so, leave a comment below and share it with your friends on Facebook.
To Your Success,
Skype: drlisathompson
Email: [email protected]
Need a coach? Check out my Work With Me Page where I help people every day. 
P.S. If you're generating less than 10 leads per day for your business online, this will help you (and is on sale!)  – Click Here for Instant Access
ATTRACTION MARKETING BUNDLE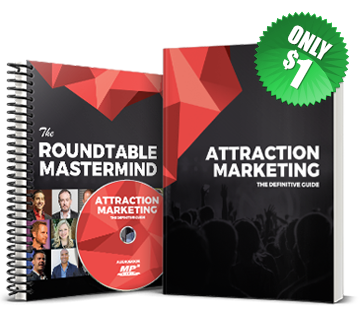 Get a 68-page "all-inclusive" e-book, 82-min mp3 audiobook, and a roundtable mastermind to help you attract buyers for YOUR business.