In 2013 I was introduced to attraction marketing by my mentor Diane Hochman. She taught me how to remember the process using the 4 C's. And it changed my business.
If you're struggling with getting leads, reps, and customers for your business, this will help you.
The 4 C's of Attraction Marketing
I remember when I started my home business in 2008. I was chasing shiny objects and looking for the elusive traffic strategy that would give me more leads and sales than I know what to do with.
By 2013 I had ZERO results. I was spinning my meals and getting nowhere fast. I was on the verge of quitting.
Then in the summer of 2013 I met Diane Hochman. Diane built a 7 figure business working part time while raising two small daughters. 
She did it all online, with ZERO tech skills and ZERO ad spend. I was intrigued.
Diane introduced me to the 4 C's of attraction marketing. The first thing I noticed attraction marketing is how easy it was to do.
I could implement these steps in less than 1-2 hours/day. Since then, I've generated over 2,500 leads, rank advanced in my company, and generated a profit in my business.
The best part is, I now never run out of people to talk to and people are seeking me out to want to know more about my products, services, and business.
In the video below you'll learn what the 4 C's of attraction marketing are and how it can help you grow your business.
Click Here to Subscribe to My YouTube Channel
Final Thoughts 4 C's of Attraction Marketing
Did this help you? What part of the video resonated most with you?
I'd love to know! Share it in the comments below and let's start a conversation!
More resources for you to grow your business using attraction marketing.
Did this help you? If so, leave a comment below and share it with your friends on Facebook.
To Your Success,
Skype: drlisathompson
Email: [email protected]
Need a coach? Check out my Work With Me Page where I help people every day.
P.S. If you're generating less than 10 leads per day for your business online, this will help you (and is on sale!) – Click Here for Instant Access
ATTRACTION MARKETING BUNDLE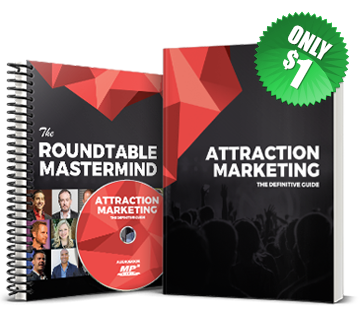 Get a 68-page "all-inclusive" e-book, 82-min mp3 audiobook, and a roundtable mastermind to help you attract buyers for YOUR business.