Are you struggling with gaining momentum in your business? Do you feel stuck at the same rank or income level? This one mindset shift will shift your results.
Make sure you share this with your team as it will help them out.
Mindset Hack for Success
Want to know why 97% of home business owners fail? It's because they're emotionally attached to the outcome happening on a specific time table.
Scenario 1: They want to enroll 6 new customers a week
Scenario 2: They want to hit 6 figures in 3 months
Scenario 3: They want to be the first to hit a rank advancement before anyone else.
When it doesn't happen on their time table, they get frustrated, and quit. 
Here's one thing I learned from my good friend and mentor Ray Higdon. You can't control the speed of the result. The only thing you can control is the activities that you do every day that will get you to that result.
I explain more in the video below.
Click Here to Subscribe to My YouTube Channel
Did you find this helpful? Let me know what you think in the comments section below.
Feel free to share this with your teammates too.
More Resources for You
Go for No for Network Marketing
Freakishly Effective Leadership for Network Marketers
Did this help you? If so, leave a comment below and share it with your friends on Facebook.
To Your Success,
Skype: drlisathompson
Email: [email protected]
Need a coach? Check out my Work With Me Page where I help people every day. 
P.S. If you're generating less than 10 leads per day for your business online, this will help you (and is on sale!)  – Click Here for Instant Access
ATTRACTION MARKETING BUNDLE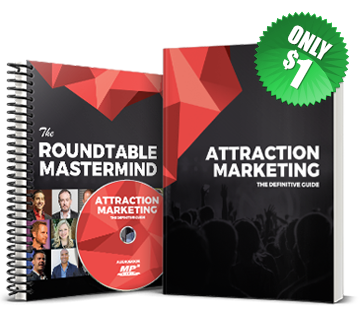 Get a 68-page "all-inclusive" e-book, 82-min mp3 audiobook, and a roundtable mastermind to help you attract buyers for YOUR business.