Do you struggle with being consistent? If you don't know WHY you're doing it, you'll NEVER be consistent.
Today you'll learn how to develop consistency.
Feel free to share this with your team as this will help them out.
How to Become Consistent
Do you want to know why so many people fail in business? It comes down to two things.
First, having a clear vision of WHY you're doing business.
Second, developing consistency muscle. 
Over the last 2 years I've learned that consistency is developed when you have the right mindset when goal setting. 
Let me explain.
We've all been taught to set goals after a specific result. BUT, then we become too emotionally attached to achieving a specific result within a specific time frame.
And we get discouraged and quit when we don't achieve the result in the specified time period.
My mentor Ray Higdon told me two years ago, "You can't control the speed of the result. You can only control the activities you do every day."
What I started doing was I set a 90 day goal and then I set weekly activity goals that help me get closer to my result goal. Examples of my activity goals are:
Prospect 100 people this week
Do 7 Facebook live videos
Write 7 emails to my list this week
Write 1 blog post/day
If you're still struggling with developing your consistency muscle, in the video below I share with you a few guiding questions my friend Angel Fletcher.
Click Here to Subscribe to My YouTube Channel
Did you find this helpful? Let me know what you think in the comments section below.
Feel free to share this with your teammates too.
More Resources for You
Done for You Lead Generation Systems
Did this help you? If so, leave a comment below and share it with your friends on Facebook.
To Your Success,
Skype: drlisathompson
Email: [email protected]
Need a coach? Check out my Work With Me Page where I help people every day. 
P.S. If you're generating less than 10 leads per day for your business online, this will help you (and is on sale!)  – Click Here for Instant Access
ATTRACTION MARKETING BUNDLE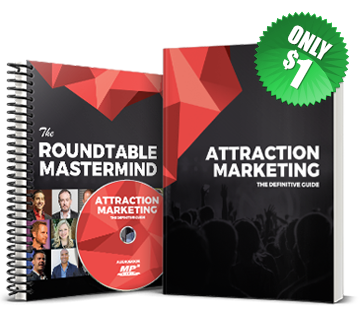 Get a 68-page "all-inclusive" e-book, 82-min mp3 audiobook, and a roundtable mastermind to help you attract buyers for YOUR business.