Are you paralyzed with fear doing your first FB live? Today you'll learn how to get over your fear of doing your first FB live in just 5 seconds.
Make sure you share this with your team as it will help them out.
Get Over Your FB Live Video
FB live videos are one of the easiest ways to get more people reaching out to you to learn more about your product, service, or business opportunity.
Most people are afraid to do Facebook live videos because of how they will sound or they don't feel like they don't have any value to share with the world.
However, what makes people procrastinate to doing FB live videos? According to Mel Robbins 5 Second Rule, people procrastinate because watching Netflix gives makes you feel good in the short term. 
With that said, how do you get over your fear of FB live videos? 
First, you need to ask yourself two questions. Second, you implement Mel Robbins 5 Second Rule.
In the video below I share with you how to get over your fear of FB live video in just 5 seconds!
Click Here to Subscribe to My YouTube Channel
Did you find this helpful? Let me know what you think in the comments section below.
Feel free to share this with your teammates too.
More Resources for You
Go for No for Network Marketing
Freakishly Effective Leadership for Network Marketers
Did this help you? If so, leave a comment below and share it with your friends on Facebook.
To Your Success,
Skype: drlisathompson
Email: [email protected]
Need a coach? Check out my Work With Me Page where I help people every day. 
P.S. If you're generating less than 10 leads per day for your business online, this will help you (and is on sale!)  – Click Here for Instant Access
ATTRACTION MARKETING BUNDLE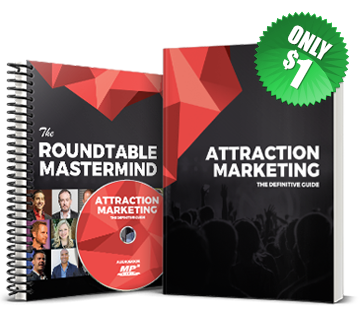 Get a 68-page "all-inclusive" e-book, 82-min mp3 audiobook, and a roundtable mastermind to help you attract buyers for YOUR business.