Did you know that "grinding" can be hazardous to your health? It's true and I paid the price for grinding. If you want to get more stuff in less time then you need to do this one thing daily.
Feel free to share this with your team as this will help them too.
Get More Done in Less Time
I always found it fascinating how people brag on social media "grinding" their business. That is, they are up all night on little sleep as if it's a badge of honor.
To be honest, I thought that this was the key to success. And for 3 years I did this.
Then I had a HUGE realization. It didn't help me at all. As a matter of fact, I was more tired throughout the day, leading me to crave sweet foods and soda to keep awake.
The lack of sleep and bad eating habits led me to being hospitalized on 01/09/17 with Type 2 Diabetes.
Since then, I put more emphasis on my health and well being and now I get more done in less time.
In the video below I share more of my tips to inspire you to take care of your health. If you don't take care of your health you won't have the stamina and energy to impact the lives of others with your business.
Click Here to Subscribe to My YouTube Channel
Did you find that helpful? Let me know what you think in the comments section below.
More Resources for You
Click Here to Get The Slight Edge
Productivity Hacks: How to Crush Your Week and Make Progress
Productivity Tips: How to Get More Done in Less Time
Did this help you? If so, leave a comment below and share it with your friends on Facebook.
To Your Success,
Skype: drlisathompson
Email: [email protected]
Need a coach? Check out my Work With Me Page where I help people every day. 
P.S. If you're generating less than 10 leads per day for your business online, this will help you (and is on sale!)  – Click Here for Instant Access
ATTRACTION MARKETING BUNDLE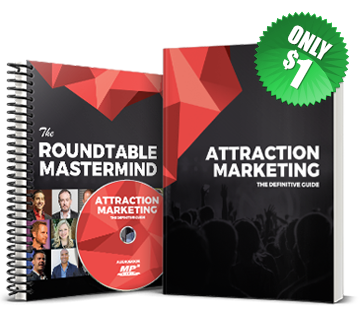 Get a 68-page "all-inclusive" e-book, 82-min mp3 audiobook, and a roundtable mastermind to help you attract buyers for YOUR business.