In today's post you're going to learn a different perspective on the word "gold digger" to empower you versus disempowering you.
Feel free to share this with your team as this will help them too.
Gold Digger
What is the first image that pops into your head when you hear the word "gold digger?" Chances are you think of someone who looks for a rich man/woman who will pay everything for them.
That's what I thought too until I read Elena Cardone's Book "Build an Empire." In this book she gives a totally different perspective on the word gold digger, not for looking for someone who will pay your way, but rather as a way to empower others as well as yourself.
I explain more in the video below.
Click Here to Subscribe to My YouTube Channel
Did you find that helpful? Let me know what you think in the comments section below.
More Resources for You
Elena Cardone – Build an Empire
Did this help you? If so, leave a comment below and share it with your friends on Facebook.
To Your Success,
Skype: drlisathompson
Email: [email protected]
Need a coach? Check out my Work With Me Page where I help people every day. 
P.S. If you're generating less than 10 leads per day for your business online, this will help you (and is on sale!)  – Click Here for Instant Access
ATTRACTION MARKETING BUNDLE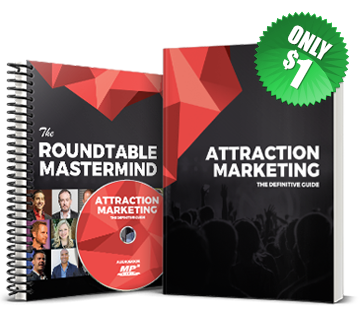 Get a 68-page "all-inclusive" e-book, 82-min mp3 audiobook, and a roundtable mastermind to help you attract buyers for YOUR business.