There is a big difference between haters and naysayers. And thanks to Grant Cardone I learned an important distinction between the two. In this post I'll share with you what the distinction is.
If you're struggling with handling negative people in your life, whether online or offline this will help you.
 Make sure you share this with your team.
Haters vs Naysayers
Before reading Grant Cardone's Book "Be Obsessed or Be Average" I always thought that haters and naysayers were synonymous.
Boy was I wrong!
When I read Grant's book, he devoted an entire chapter to knowing the distinctions between haters vs naysayers.
They create doubt and will derail your business before you even get started.
In the video below I will share with you what the critical distinction is between the two and how you can use it to fuel your business results.
Click Here to Subscribe to My YouTube Channel
Haters vs Naysayers – Final Thoughts
Did this help you? Do you now see the difference between haters vs naysayers?
Here's my suggestion to help you deal with haters. First, understand that haters have their opinions, and their opinions don't pay the bills.
Second, start investing in your mindset. Spend time reading books and listening to mindset recordings.
Develop a vision of the person you want to become, and start associating with other successful people. Go where you're celebrated and not tolerated.
Finally, invest in a system that will help you build your online brand, provide tools, training, and support as you go through your entrepreneur journey. This is the system I  used that took me from no leads, to generating 30 leads/day. Click Here to Get Access
Did this help you? If so, leave a comment below and share it with your friends on Facebook.
To Your Success,
Skype: drlisathompson
Email: [email protected]
Need a coach? Check out my Work With Me Page where I help people every day. 
P.S. If your upline does not have a step-by-step blueprint for ONLINE marketing success, check this out (unless you already have too may leads) – Click Here for Instant Access
ATTRACTION MARKETING BUNDLE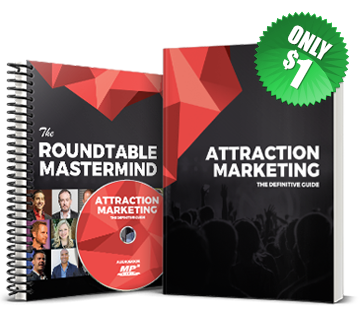 Get a 68-page "all-inclusive" e-book, 82-min mp3 audiobook, and a roundtable mastermind to help you attract buyers for YOUR business.