What's holding you back from success? Today you'll learn how you can inspire people just by sharing who you are and showing up.
Feel free to share this with your team as this will help them out.
How Sarah Found Her Voice
Have you ever felt that you don't think you have enough value to make a difference in the lives of others?
I was reading Brendon Burchard's book "The Millionaire Messenger" and at the end of the book he shared a story early in his career how a graduate student totally tilted his world.
When Brendon first got started he was a graduate student teaching public speaking and feeling very discouraged because he felt that he wasn't making a difference.
Then he had a student named Sarah in his class. Sarah showed up to class every day except when it came time to do the public speaking assignments. She was terrified of public speaking.
When it came time for the final speech, she approached Brendon and asked that she could be scheduled. Brendon told her that she will fail the course.
Sarah told Brendon "I don't care. I need to do this." So Brendon told her to meet with him every day until the day of the final to practice.
On the day of the final, she showed up and gave her speech. Watch the video below to learn what happens next and the lesson it holds for you.
Click Here to Subscribe to My YouTube Channel
Did you find this helpful? Let me know what you think in the comments section below.
Feel free to share this with your teammates too.
More Resources for You
Done for You Lead Generation Systems
Brendon Burchard's Millionaire Messenger
Did this help you? If so, leave a comment below and share it with your friends on Facebook.
To Your Success,
Skype: drlisathompson
Email: [email protected]
Need a coach? Check out my Work With Me Page where I help people every day. 
P.S. If you're generating less than 10 leads per day for your business online, this will help you (and is on sale!)  – Click Here for Instant Access
ATTRACTION MARKETING BUNDLE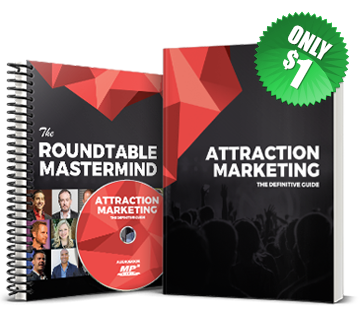 Get a 68-page "all-inclusive" e-book, 82-min mp3 audiobook, and a roundtable mastermind to help you attract buyers for YOUR business.