Are you frustrated by the lack of results in your business? Chances are you don't have a daily routine in place.
The daily routine is what separates the top earners from the wannabees. If you struggle with developing consistency, we're going to learn from heavyweight boxing champ Joe Frazier a key lesson when it comes to consistency.
Feel free to share this with your team as this will help them out.
Joe Frazier Leadership Lesson
Developing consistency is one of the core skills that determines your success or failure in your business. 
Do you know what separates the top earners from the wannabes? It's how they show up every day. 
They developed a daily routine and method of operation focusing on income producing activities. And you know what?
Those income producing activities took time to build. They didn't see results right away.
They went through periods of days, weeks, months, and even YEARS hearing "NO" over and over again.
They had to go people leaving their organization, company shutting down, or customers stopping their autoship. 
Yet through all of that, their audience was watching them. You see, whether you know it or not, your audience is watching you not only your successes, but how to handle adversity.
In his book 21 Irrefutable Laws of Leadership, John Maxwell shared a powerful quote by former heavyweight boxing champ Joe Frazier.
"You can map out a fight plan or a life plan, but when the action starts, it may not go the way you planned, and you're down to your reflexes – that means your preparation. That's where your roadwork shows. If you cheated on that in the dark of the morning, well, you're going to get found out now, under the bright lights." – Joe Frazier
In the video below I share with you additional insights I learned from this Joe Frazier quote.
Click Here to Subscribe to My YouTube Channel
Did you find this helpful? Let me know what you think in the comments section below.
Feel free to share this with your teammates too.
More Resources for You
Done for You Lead Generation Systems
John Maxwell 21 Irrefutable Laws of Leadership
Did this help you? If so, leave a comment below and share it with your friends on Facebook.
To Your Success,
Skype: drlisathompson
Email: [email protected]
Need a coach? Check out my Work With Me Page where I help people every day. 
P.S. If you're generating less than 10 leads per day for your business online, this will help you (and is on sale!)  – Click Here for Instant Access
ATTRACTION MARKETING BUNDLE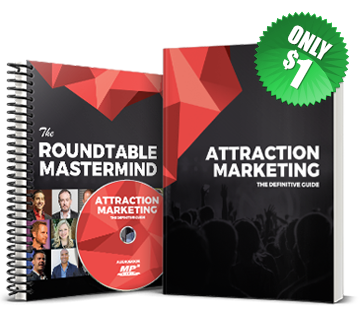 Get a 68-page "all-inclusive" e-book, 82-min mp3 audiobook, and a roundtable mastermind to help you attract buyers for YOUR business.