Today we're starting a new series on developing a mental toolkit when building the business of your dreams. If you're wondering what it takes to make it this will help you.
Feel free to share this with your team as this will help them too.
Your Mental Toolkit Part 1
Mindset is so important when it comes to building your business. It's the foundation to your success. You can only build so high as your foundation is deep.
When I first got started with my business I was all about learning marketing to get traffic and leads. But, I got nowhere fast.
Why?
Because I wound up chasing every shiny object and spread myself too thin. I didn't have the right mindset and approach to thinking like an entrepreneur. 
Then I started asking the question, "What specific areas in my mindset do I need to focus on to not only grow my business but to have it stick around in the long run?"
This question lead me to the book "Build an Empire" by Elena Cardone. Elena is the wife of Grant Cardone. Grant is one of the most successful entrepreneurs on the planet. Elena believes the reason they achieved the level of success lies in developing set of mental disciplines that keep them focused.
In the video below I outline the first 4 mental disciplines in your toolkit you must master.
Click Here to Subscribe to My YouTube Channel
Did you find that helpful? Let me know what you think in the comments section below.
More Resources for You
Elena Cardone – Build an Empire
Did this help you? If so, leave a comment below and share it with your friends on Facebook.
To Your Success,
Skype: drlisathompson
Email: [email protected]
Need a coach? Check out my Work With Me Page where I help people every day. 
P.S. If you're generating less than 10 leads per day for your business online, this will help you (and is on sale!)  – Click Here for Instant Access
ATTRACTION MARKETING BUNDLE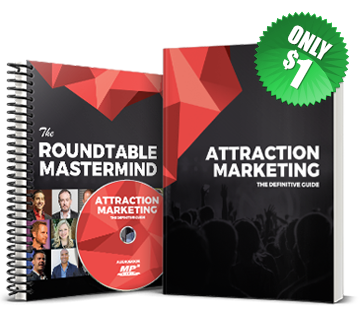 Get a 68-page "all-inclusive" e-book, 82-min mp3 audiobook, and a roundtable mastermind to help you attract buyers for YOUR business.