Who are the big influencers who have impacted your home business? In today's business I'm going to share with you 3 influencers who have shaped my business for the better in the last six years.
Feel free to share if you got value.
My Top 3 Influencers
In 1995 I listened to Tony Robbins' Personal Power course where I learned the Ultimate Success Formula. The formula is simple. Find someone who has the results you want and follow their road map. This helps you compress your time and accelerate your learning curve.
I used this with great success in my professional career as a speech therapist, but not in my home business. Unfortunately, I didn't when I started my home business and I wound up wasting a lot of time and money.
Then in 2013 everything changed when I met 3 of my biggest influencers who helped shaped my business for the better. In the video below I share with you who they are and how they helped me.
Click Here to Subscribe to My YouTube Channel
Final Thoughts on My Top 3 Influencers
Wasn't that helpful? Curious, who are the biggest influencers that helped you grow your business?
Did i mess anyone? I'd love to know! Share it in the comments below and let's start a conversation!
More resources for you to grow your business.
Did this help you? If so, leave a comment below and share it with your friends on Facebook.
To Your Success,
Skype: drlisathompson
Email: [email protected]
Need a coach? Check out my Work With Me Page where I help people every day. 
P.S. If you're generating less than 10 leads per day for your business online, this will help you (and is on sale!)  – Click Here for Instant Access
ATTRACTION MARKETING BUNDLE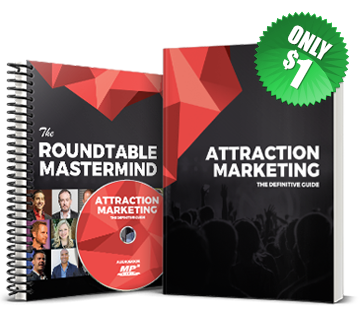 Get a 68-page "all-inclusive" e-book, 82-min mp3 audiobook, and a roundtable mastermind to help you attract buyers for YOUR business.