Nobody's responding to your call to actions on your Facebook Live videos? Here's a ninja tip that will help you out.
Make sure you share this with your team as it will help them out.
Ninja Call to Action Tip
What is a CTA? CTA stands for Call to Action.
Most people think that a CTA on a Facebook live is to have people like, comment, or share their video.
A Call to Action is to get people to raise their hand and take them to the next step. In this case, you want them to reach out to you via Facebook messenger to continue the conversation to see if they're open to looking at your product, service, or business opportunity.
For example, let's say that you're promoting health and wellness and you do a Facebook live on tips to lose weight.  You share the tips you learned from an article on how to lose weight.
Your call to action could be "Hope you got value feel free to share and drop a comment. By the way, I have 6 more amazing tips. Feel free to message me and I'll give you the rest of the tips, absolutely free."
But Doc, I've done just as you've said with a call to action, but still nobody's reaching out to me?
I got you covered! In the video below I share with you a simple tweak you can make to your call to action that will make people WANT to reach out to you.
Click Here to Subscribe to My YouTube Channel
Did you find this helpful? Let me know what you think in the comments section below.
Feel free to share this with your teammates too.
More Resources for You
Go for No for Network Marketing
Freakishly Effective Leadership for Network Marketers
Did this help you? If so, leave a comment below and share it with your friends on Facebook.
To Your Success,
Skype: drlisathompson
Email: [email protected]
Need a coach? Check out my Work With Me Page where I help people every day. 
P.S. If you're generating less than 10 leads per day for your business online, this will help you (and is on sale!)  – Click Here for Instant Access
ATTRACTION MARKETING BUNDLE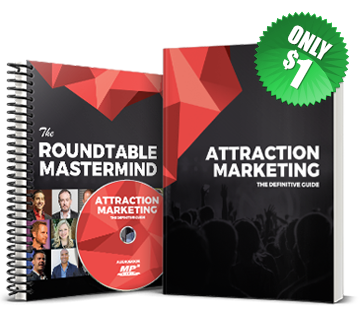 Get a 68-page "all-inclusive" e-book, 82-min mp3 audiobook, and a roundtable mastermind to help you attract buyers for YOUR business.