Welcome to our new 4 part series on how to build a responsive email list. In this first installment we go over the 4 steps and the first step in detail which is building your audience. 
If you're struggling to find ways to add people to your email list, this will help you.
Feel free to share if you got value.
Build a Responsive Email List Part 1
You and I both know that leads are the lifeblood to your business. If you're not priming your pump with new people to talk to every day you're leaving a lot of money on the table.
The money is not in the size of the list, but how responsive the list is. To build a responsive list it entails 4 parts.
Build your audience
Lead magnet
Website
Email follow up
The biggest mistake I made when building a list was not doing the research who my perfect prospect is. And that mistake cost me time and money. In the video below I'll share with you my best tips when it comes to building your audience.
Click Here to Subscribe to My YouTube Channel
Grow Your Email List – Final Thoughts
Did this help you? What was your biggest takeaway from the video?
I'd love to know! Share it in the comments below and let's start a conversation!
More resources for you to build your list online.
Attraction Marketing Triple Play
Did this help you? If so, leave a comment below and share it with your friends on Facebook.
To Your Success,
Skype: drlisathompson
Email: [email protected]
Need a coach? Check out my Work With Me Page where I help people every day. 
P.S. If you're generating less than 10 leads per day for your business online, this will help you (and is on sale!)  – Click Here for Instant Access
ATTRACTION MARKETING BUNDLE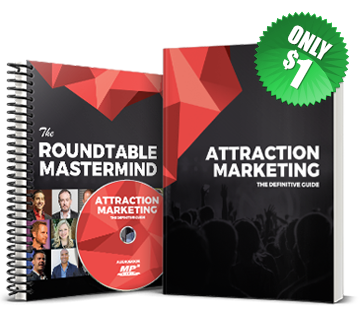 Get a 68-page "all-inclusive" e-book, 82-min mp3 audiobook, and a roundtable mastermind to help you attract buyers for YOUR business.