Do you struggle with getting more eyeballs on your presentation? In this video I'll share with you a very simple script that you can use with your cold market that will get more people open to watching your presentation.
Make sure you share this with your team as it will help them out.
Cold Market Script
Prospecting is the most important skill you need to develop as a network marketer. However, many people equate prospecting with building rapport prior to asking if they are open to your product or business opportunity.
This was something I struggled with in my network marketing business. I did what my sponsors told me to do in building rapport.
However, the longer I built rapport, the more my fear and anxiety rose when it came time to "pop the question" to see if they're open. 
Then I went through a training with my mentor Ray Higdon who taught me that taking time building rapport is not duplicatable because most people are shy. 
Ray showed me a simple cold market prospecting script that helped me increase my results and I wound up enrolling more reps and customers into my business.
I explain the script in the video below.
Click Here to Subscribe to My YouTube Channel
Did you find this helpful? Let me know what you think in the comments section below.
Feel free to share this with your teammates too.
More Resources for You
Go for No for Network Marketing
Freakishly Effective Leadership for Network Marketers
Did this help you? If so, leave a comment below and share it with your friends on Facebook.
To Your Success,
Skype: drlisathompson
Email: [email protected]
Need a coach? Check out my Work With Me Page where I help people every day. 
P.S. If you're generating less than 10 leads per day for your business online, this will help you (and is on sale!)  – Click Here for Instant Access
ATTRACTION MARKETING BUNDLE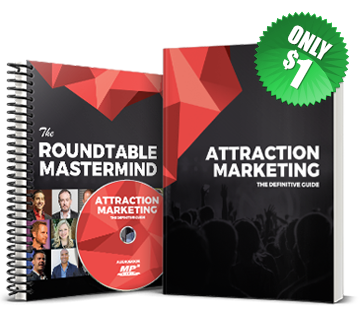 Get a 68-page "all-inclusive" e-book, 82-min mp3 audiobook, and a roundtable mastermind to help you attract buyers for YOUR business.