Today you'll learn 3 types of Facebook conversations to help your leads become open to your product, service, and/or business opportunity.
If prospecting is a weak area for you, this will help you.
Feel free to share with your team as this will help them as well.
3 Facebook Conversations
Have you ever struggled with knowing what to say to your prospects to get them open to your product, service or biz op?
I got you covered!
When you're on Facebook the key is to be social not a salesman.
People go on Facebook to socialize, not to buy.
In the video below you'll learn 3 types of Facebook conversations to have in Facebook groups, cold Facebook prospects, and warm Facebook prospects.
Click Here to Subscribe to My YouTube Channel
Facebook Group Tips – Final 
Thoughts
Did this help you? Which Facebook conversations resonated most with you?
I'd really love to know! Leave a comment below and let's have a conversation!
Here are more online network marketing resources by Ray Higdon that will help you get more leads, reps, and customers into your business with ease.
Freakishly Social Media Recruiting
How to Recruit Leaders into Your MLM
Go For NO for Network Marketers
If you want more training from Ray and Jessica Higdon, I highly recommend that you join Ray and Jessica Higdon's Rank Makers community. It's a private Facebook group teaching network marketers the daily activities to get more leads, reps, and customers for your business.
And yes, they also share their best Facebook conversations too!
Ray and Jessica teach you not to get addicted to whether people say "YES", but to get addicted to the daily activities. When you get addicted to growing your skills, the results come naturally.
I've been a founding member and had one of my best days where I enrolled 6 customers in one day.  Pretty exciting stuff!
Did this help you? If so, leave a comment below and share it with your friends on Facebook.
To Your Success,
Skype: drlisathompson
Email: [email protected]
Need a coach? Check out my Work With Me Page where I help people every day. 
P.S. If you're generating less than 10 leads per day for your business online, this will help you (and is on sale!)  – Click Here for Instant Access
ATTRACTION MARKETING BUNDLE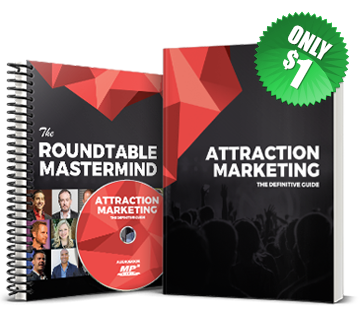 Get a 68-page "all-inclusive" e-book, 82-min mp3 audiobook, and a roundtable mastermind to help you attract buyers for YOUR business.