Are you struggling to get your business off the ground because you're in constant learning mode? I totally get it because that was me a few years ago.
Then I learned a simple strategy that allowed me to get out of learning mode and into taking action mode.
Make sure you share this with your team as it will help them out.
Stop Learning and Start Doing
One of the biggest challenges I've had to face in my business is just getting started. 
Let me explain.
When I got started I felt that I needed to learn EVERYTHING about marketing and traffic before getting started. I watched a lot of webinars and purchased a lot of products.
Want to know what happened? I became so overwhelmed that it literally paralyzed me.
You see, our brains are pattern seeking mechanisms and are always looking to complete tasks in the most efficient amount of time.
When we give our brain too much information at one time it becomes confused. And a confused mind never learns and never takes action.
So how did I overcome this? Watch the video below to find out.
Click Here to Subscribe to My YouTube Channel
Did you find this helpful? Let me know what you think in the comments section below.
Feel free to share this with your teammates too.
More Resources for You
Go for No for Network Marketing
Freakishly Effective Leadership for Network Marketers
Did this help you? If so, leave a comment below and share it with your friends on Facebook.
To Your Success,
Skype: drlisathompson
Email: [email protected]
Need a coach? Check out my Work With Me Page where I help people every day. 
P.S. If you're generating less than 10 leads per day for your business online, this will help you (and is on sale!)  – Click Here for Instant Access
ATTRACTION MARKETING BUNDLE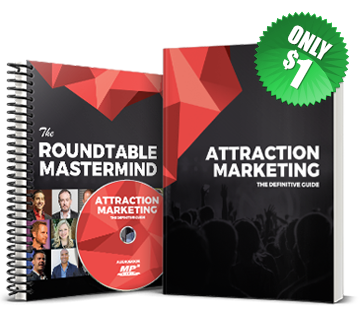 Get a 68-page "all-inclusive" e-book, 82-min mp3 audiobook, and a roundtable mastermind to help you attract buyers for YOUR business.