Do you struggle with prospect's objections? The Agreement Challenge will help you improve your results.
Feel free to share this with your team as this will help them too.
The Agreement Challenge
A few weeks ago I made the decision to enroll in Grant Cardone's Cardone University. One of the first rules of selling Grant teachers is to always agree with the customer.
Why?
Because when making sales, opposites don't attract.  
Most prospects are anticipating that you'll disagree with them by overcoming their objections by disagreeing with them. When you disagree with them, you're giving them power.
Where there is conflict there is no sale.
When you agree with them, you are disarming them and opening them up to a new way of thinking that will get them to see your point of view. And remember, people do business with those who they know, like, and trust.
Here's the challenge. We tend to disagree with people we interact with on a daily basis, and have become so conditioned to it that we are literally unaware that we're doing it.
Why? Because we all have the insatiable need to be right.
So how do we get over this need to be right and agree with the customer? Grant gave us a simple assignment to do called The Agreement Challenge. 
I explain more what the challenge is in the video below.
Click Here to Subscribe to My YouTube Channel
Did you find this helpful? Let me know what you think in the comments section below.
Feel free to share this with your teammates too.
More Resources for You
Did this help you? If so, leave a comment below and share it with your friends on Facebook.
To Your Success,
Skype: drlisathompson
Email: [email protected]
Need a coach? Check out my Work With Me Page where I help people every day. 
P.S. If you're generating less than 10 leads per day for your business online, this will help you (and is on sale!)  – Click Here for Instant Access
ATTRACTION MARKETING BUNDLE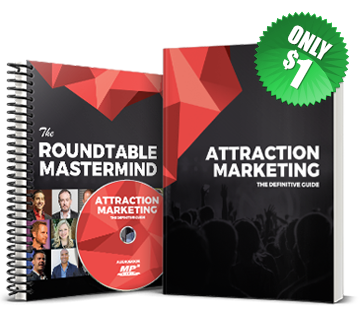 Get a 68-page "all-inclusive" e-book, 82-min mp3 audiobook, and a roundtable mastermind to help you attract buyers for YOUR business.