Hope you had an AMAZING week!
The trainings this week focus on building your Facebook profile to attract your perfect leads to you, some mindset, and strategies to drive free traffic to your blog.
Feel free to share this with your team as this will help them as well.
Sunday, April 8th, 2018
We kicked off the week learning how Grant Cardone went from drug addict to top salesman. Grant lost his dad at age 10 due to a massive heart attack.
His mother was a stay at home mom, and was very frugal after her husband's death. Grant made a decision that he wanted to be rich so he could provide for his family.
However, along the way, he became a drug addict. Then came one moment where he realized that things needed to change and need to go all the way in the right direction. Watch the Goalcast video below and be inspired.
Monday, April 9th, 2018
On Monday we learned 7 simple tips to drive free website traffic to your blog. 
So now you have your blog set up and have high quality content your audience wants. Now your main focus now becomes on attracting people to read it.
Keep in mind that you're not reinventing the wheel here… use these 7 proven methods of getting free website traffic to your blog.
Facebook Fan Page

Twitter

Forum Signatures

Social Networking, RSS Feeds, and Blog Directories

Comment on similar blogs

Guest Posting

Ezines
BUILD YOUR BLOG & BRAND NOW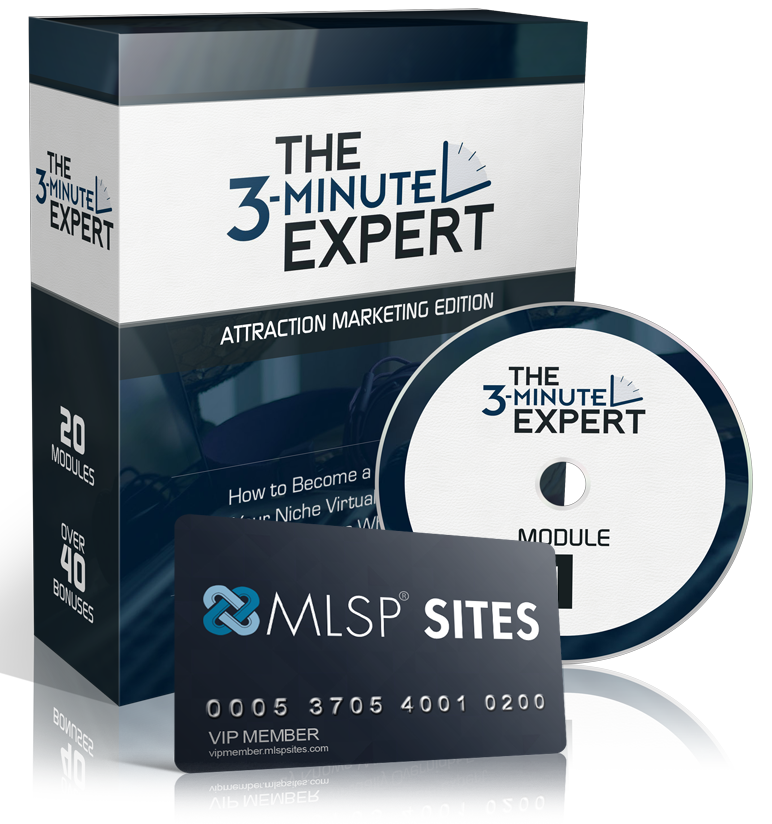 FINALLY an 'All-in-1' Blog Bundle to get a PRO Self-Hosted Wordpress Blog Online in 1 Click, AND Learn from a 7-Figure Blogger
Tuesday, April 10th, 2018
On Tuesday we learned learned 3 most common social media recruiting questions I learned from Ray and Jessica Higdon's Freakishly Effective Social Media For Network Marketing book:
What social media platform should I start with?

Are marketing and prospecting the same thing?

How do I connect with people?
Ray and Jessica Higdon built huge organizations on Facebook. While they are not actively building a network marketing business, they are focusing on training network marketers how to do social media recruiting the right way.
Ray and Jessica are passionate about helping network marketers, grow, thrive, and rank advance in their businesses. They just released their new book Freakishly Effective Social Media for Network Marketing, which breaks down exactly how to do social media recruiting the right way.
The book is now a #1 Amazon Best Seller and an easy read. To catch Ray's training style, watch the FB live video below.
Wednesday, April 11th, 2018
On Wednesday we learned how to create a Facebook profile that attracts your perfect reps and customers to you.
The number one reason that 97% of network marketers fail online is they turn their Facebook wall into an advertising bulletin board. Your Facebook profile is your first impression to your audience.
Remember, people don't buy from companies, websites, and compensation plans. They buy from people who they know, like, and trust.
When people look at your profile, does it build the know, like, and trust factor?  Watch the video below to see how to set up your Facebook profile the right way.
Click Here to Subscribe to My YouTube Channel
Thursday, April 12th, 2018
On Thursday we learned how to identify your perfect Facebook target audience. When done correctly, you'll have people reaching out to YOU versus chasing down people.
The key to success on Facebook is to build and engage your audience before you can sell to your audience. When you know who your target audience is, you no longer have to chase people down. Rather, they seek YOU out.
Here are 5 questions to help you gain clarity to find your target audience
Who do you really want to help and work with?

What are their biggest pains/objections/struggles/fears that your product, service, and/or opportunity solves?

What are their dreams in life?

Who are some authorities, leaders, and other Facebook pages they follow?

What books/magazines do they read? Any other interests?
PROFIT FAST WITH FB ADS!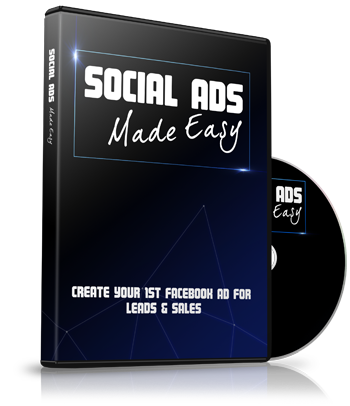 Simple 3-Step Formula to Create Your 1st FB Engagement Ad - Get Red-Hot Targeted Prospects INSTANTLY for YOUR Business!
Friday, April 13th, 2018
We capped off the week on Friday learning the 5 types of profitable Facebook posts that not only get people reaching out to YOU, but will help you close more sales with ease.
Value Posts

Recognition Posts

Story Posts

Engagement Posts

Call to Action Posts
I learned these types of posts from being a part of the Rank Makers Facebook community founded by top earners Ray and Jessica Higdon. Watch the video below to learn more:
All Caught Up on the Content From Last Week?
It's my mission to give family businesses the tools, training, and support to build an online brand that will become their legacy for generations to come.
Did you enjoy these trainings from last week? Which training resonated with you the most this week?
What will YOU do differently in the coming week that will help you build your brand and legacy because of what you've learned this week?
I'd love to know! Share it in the comments below and let's start a conversation!
More Resources for You:
Freakishly Social Media Recruiting
How to Recruit Leaders into Your MLM
Go For NO for Network Marketers
To Your Success,
Skype: drlisathompson
Email: [email protected]
Facebook:  facebook.com/drlisathompsontraining
Need a coach? Check out my Work With Me Page where I help people every day. 
P.S. If you're generating less than 10 leads per day for your business online, this will help you (and is on sale!)  – Click Here for Instant Access
[optin form="29169″ style="wide"]