This week's trainings focused on mindset, productivity, and network marketing prospecting tips that will help you attract more leads and sales to you with speed, pleasure, and ease!
Feel free to share this with your team as this will help them as well.
Sunday, July 28th, 2019
We kicked off the week sharing with you the 3 R's to managing your time.
When you're running your home business, you don't have a boss telling you what to do. 
There are so many distractions out there when building a home business from different marketing strategies to using technology to build websites and shopping carts.
It's critical, especially when you're working your business on a part time basis to spend time working on income producing activities.
Meet 10 new people/day – start with one social media platform first
Create one new piece of content per day on that social media platform 
Write to your email list once per day
In his book, the 21 Irrefutable Laws of Leadership John Maxwell shares 3 R's that will help you determine where you should focus your activities
I outline those 3 R's in the video below.
Click Here to Subscribe to My YouTube Channel
Monday, July 29th, 2019
On Monday we learned how to to draw more people to you even if you're a newbie and feel if you have no value to give.
Are you afraid of stepping out of your comfort zone when it comes to network marketing online because you're brand new and feel like you have no value to give?
Here's one tip that will help you achieve success right out of the gate. And this is a HUGE advantage for those that are new versus the seasoned vets.
And that's to take people on your journey.
In the video below I'll show you how.
Click Here to Subscribe to My YouTube Channel
Tuesday, July 30th, 2019
On Tuesday I shared with you 2 simple FB live tips that will help you not only get more eyeballs on your videos but have more people reaching out to you.
FB live videos are one of the fastest and easiest ways to build a highly engaged audience quickly. Here are a couple of things to keep in mind with FB live videos.
First, don't get discouraged if you don't see a lot of followers or viewers in the beginning especially when you are live. Most people will watch your videos later on a replay.
Second, you have to keep in mind that people have very short attention spans on Facebook, usually less than 8 seconds. Most are blinding scrolling through their newsfeed.
With that said, your number one job is to make sure your video captures your follower's attention long enough to have them stop scrolling and pay attention to you.
In the video below I share with you 2 tips on how to do just that.
Click Here to Subscribe to My YouTube Channel
Wednesday, July 31st, 2019
On Wednesday I shared with you what to do if you screw up on social media.
Let's face it. We're human and we do make mistakes.
Sometimes we will create a social media status update or we respond to someone on social media where we don't put our best foot forward.
We can scroll through too fast on our newsfeeds and read something out of context and create content that could inadvertently hurt someone.
In the video below I'll share with you what to do when you do make a mistake and still save face.
Click Here to Subscribe to My YouTube Channel
Thursday, August 1st, 2019
On Thursday we learned how to respond to prospects who answer you with emojis.
You've heard it said that pictures are worth a thousand words. And over the last few years, people are using emojis more to communicate with people via text message, email, and social media status updates.
Emojis are nothing more than a small digital icons which are used to express emotions or ideas.
However, emojis don't ALWAYS convey the right message. For example, I reached out to a prospect to see if they were open to my product sample. 
They responded back with an angry face. When I reached out to them to say "hey no problem, wish you all the best", they responded back apologizing not realizing they wanted to hit the thumbs up emoji saying they're interested versus the angry emoji.
So how do you handle a prospect when they do answer with an emoji? I explain more in the video below.
Click Here to Subscribe to My YouTube Channel
Friday, August 2nd, 2019
We capped off the week answering the question of whether to use before and after pictures on social media to attract more leads to your business.
We've heard it said that success leaves clues and that people are swayed by visual images. Nothing looks as powerful as before and after pictures, especially when in the health and wellness or beauty industry.
Before and after pictures have been used in all forms of marketing, from print to television. 
Does it work on social media?
Not so fast. 
Why?
I explain more in the video below.
All Caught Up on the Content From Last Week?
It's my mission to give family businesses the tools, training, and support to build an online brand that will become their legacy for generations to come.
Did you enjoy these trainings from last week? Which training resonated with you the most this week?
What will YOU do differently in the coming week that will help you build your brand and legacy because of what you've learned this week?
I'd love to know! Share it in the comments below and let's start a conversation!
More Resources for You:
How to Build Your Own Membership Site
Get Leads on Social Media With Videos
ATTRACTION MARKETING BUNDLE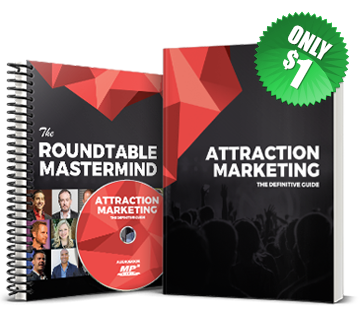 Get a 68-page "all-inclusive" e-book, 82-min mp3 audiobook, and a roundtable mastermind to help you attract buyers for YOUR business.
To Your Success,
Skype: drlisathompson
Email: [email protected]
Facebook:  facebook.com/drlisathompsontraining
Need a coach? Check out my Work With Me Page where I help people every day. 
P.S. If you're generating less than 10 leads per day for your business online, this will help you (and is on sale!)  – Click Here for Instant Access