This week's trainings focused on my best audience building tips that will help you attract more leads and sales to you with speed, pleasure, and ease!
Feel free to share this with your team as this will help them as well.
Monday, October 7th, 2019
On Monday I shared with you a simple 3 step audience building plan will help you build a loyal tribe of followers who will buy what you sell.
The secret to online success is to follow this simple formula. You need to BUILD an audience and ENGAGE with that audience before you can SELL to your audience.
People do business with those who they know, like and trust. And people's level of resistance goes through the roof when they sense that someone is trying to pitch them.
One of the biggest reasons why I struggled building my business is that I implemented the formula in the wrong order.
My results changed when I started to focus on building my audience. I studied the marketing experts Russell Brunson,Seth Godin, and Frank Kern how they built an audience.
Once I started building my audience I was able to make my first commissions.
In the video below I share the 3 steps I used to do just that.
Click Here to Subscribe to My YouTube Channel
Tuesday, October 8th, 2019
On Tuesday I shared with you a simple audience building strategy you can do every day that will build an engaged audience of buyers.
People's attention spans are so short these days. Did you know that the average attention span of human beings is 8 seconds?
What does that mean for you in your business?
People are going to forget you very quickly if you're not consistently being out there creating content.
With that said, one of the biggest components of building an audience is publishing content daily so people recognize you. It can be in the form of
Blog post
Email
Social media status update
Facebook Live video
YouTube video
I explain more in the video below.
Click Here to Subscribe to My YouTube Channel
Wednesday, October 9th, 2019
On Wednesday I shared with you how to trust the process during the tough times in your business.
There are times in your business where you're going to feel self doubt.
When friends and family tease you about your business.
You see other people who started their business after you and they're having success.
You work hard every day on your business doing the right things, but not closing any sales.
You want to throw in the towel and quit. Before you do, watch this video below to give you encouragement.
I explain more in the video below.
Click Here to Subscribe to My YouTube Channel
Thursday, October 10th, 2019
On Thursday I shared with you the one unanswered question in your prospect's mind that determines whether they will (or won't) buy ​​​​​​​your product or join your business opportunity.
Whenever you're talking to a prospect, whether it's face-to-face, phone, email, social media, or text message, there's one unspoken question your prospect has that needs to be answered.
"Does your product/service/business help me increase or decrease my status?"
Why is this question so important? I explain more in the video below.
Click Here to Subscribe to My YouTube Channel
Friday, October 11th, 2019
We capped off the week learning 3 affiliate marketing tips that will help you rake in cash even if you're a newbie.
Affiliate marketing is one of the easiest ways to start making money as a home business owner when you're first getting started in your business. However, if you want to make money straight away, you need to do these 3 things.
Build a list
Do product reviews
Do Facebook challenges
I explain how to do each of these in the video below.
All Caught Up on the Content From Last Week?
It's my mission to give family businesses the tools, training, and support to build an online brand that will become their legacy for generations to come.
Did you enjoy these trainings from last week? Which training resonated with you the most this week?
What will YOU do differently in the coming week that will help you build your brand and legacy because of what you've learned this week?
I'd love to know! Share it in the comments below and let's start a conversation!
More Resources for You:
How to Build Your Own Membership Site
3 Step Daily Method of Operation to Get Leads on Social Media
Get Leads on Social Media With Videos
ATTRACTION MARKETING BUNDLE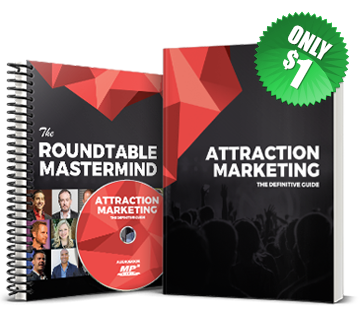 Get a 68-page "all-inclusive" e-book, 82-min mp3 audiobook, and a roundtable mastermind to help you attract buyers for YOUR business.
To Your Success,
Skype: drlisathompson
Email: [email protected]
Facebook:  facebook.com/drlisathompsontraining
Need a coach? Check out my Work With Me Page where I help people every day. 
P.S. If you're generating less than 10 leads per day for your business online, this will help you (and is on sale!)  – Click Here for Instant Access