Welcome to YouTube Marketing 101 for home business owners! The purpose of this article is to help give you the essentials for setting up and monetizing a YouTube Channel to get leads and sales for your business even if you're brand new and never created a video before.
Outside of meeting face to face, video marketing is the most popular form of creating content and building an engaged audience on line. When you know how to use YouTube to grow your business properly, you'll be able to not only generate leads, but make money off the 90% who say "NO" to joining your business opportunity.
Make sure you share this post with your team as this will help them.
What is YouTube?
Before we get into YouTube Marketing 101, we need to cover some basic principles.
YouTube is a video sharing platform started by three former PayPal employees in 2005, who were having a hard time finding a way to upload short videos they shot at social gatherings.
YouTube became such a hit that it was bought by Google for almost $2 billion the following year after its launch!
The purpose of YouTube is to upload, watch, and share videos online. You can use YouTube to not only upload videos from concerts and educational documentaries, to live streaming. 
Many businesses and entrepreneurs are using YouTube as a powerful tool to brand and monetize their business.
What Are YouTube Features?
YouTube has some very powerful features that will help you build your brand and make you money for your home business. 
Video Playback: The most used feature on the platform is video playback, with over 1.5 billion monthly users this feature. In fact, more people watch YouTube than watching TV!
Video Uploads: YouTube allows all its users to upload videos of up to 15 minutes in duration, but you can upload up to 12 hours in duration when you verify your YouTube Channel.
Live Video Streaming: You can now broadcast live video streams on your YouTube channel with a simple setup that doesn't require expensive equipment or extensive broadcasting knowledge.
What Can YouTube do for Your Home Business?
YouTube is the second most popular search engine outside of Google. As a matter of fact, they are poised to overtake Google for the #1 spot.
Why?
Because people primarily use YouTube for three reasons:
To be entertained

To learn how to do something

To find a solution to a problem
Here are some powerful reasons why you can be on YouTube for your business.
YouTube Will Help Your Business to Reach Google More Easily
Let's say you created a high quality blog post that solves a problem in your market. You then create a YouTube video demonstrating how to execute the solution, and embed that video into your blog post.
Since Google owns YouTube, the chances of your blog post ranking on Page 1 of Google increases because Google gives significant relevancy to video content on their video streaming platform.
YouTube Will Help You Grow a Worldwide Audience
If your videos are high quality that solves a problem that your market has, people from all over the world can watch view your content. This will give you the opportunity to show your content to people who would have never learned about you via traditional advertising, but it also increases your chances to becoming a recognizable worldwide brand!
YouTube Will Let Your Customers to Promote For You
One of the best forms of advertising out there is when people do word of mouth. In the case of YouTube, it comes with people sharing your video, especially if helped them solve a problem.
People do business with those who they know, like, and trust. Video builds that trust because people can see and hear you, and feel your authenticity.
When your market starts sharing your videos, you can go viral very quickly and the leads and sales can come pouring in. It's the ultimate leverage!
YouTube Will Transform Your Business Into an Authority
Being perceived as an authority is one of the greatest assets of any brand, and YouTube can accelerate that process dramatically. How?
When you regularly post high quality content that provides solutions to your market's problems they will see you as the expert and will buy from you not once, but over and over again.
That's how you create residual income that continues to pay you whether you work or not.
Shocking YouTube Statistics
If you're not creating videos on YouTube, you're leaving a LOT of money on the table. Your market will buy from your competition who do videos.
Check out these crazy statistics from Fortune Lords
300 hours of video are uploaded to YouTube every minute!

Almost 5 billion videos are watched on YouTube every single day.

YouTube gets over 30 million visitors per day

The total number of hours of video watched on YouTube each month – 3.25 billion.

10,113 YouTube videos generated over 1 billion views.
Are you getting excited? Check out these statistics to learn how you can monetize your home business using YouTube!
When you send emails to your list containing a link to your video on YouTube your chances of people clicking on the link in your email increase by 200-300%!

80% more people will opt-in to your email list when you use a YouTube video on your lead capture page.

64% of people are more likely to buy a product or join a business online after they watch a video about that product/service/business opportunity

87% of online marketers are using YouTube marketing as part of their online marketing efforts.

90% of people say that product demonstration videos on YouTube help them to make purchasing decisions
YouTube Marketing 101: How to Setup Your Account
So now you're ready to get started with YouTube. Awesome!
Now let's get started with the first important element of YouTube Marketing 101 – setting up your YouTube account. Watch the short video below where I walk you through step by step how to do just that.
Click Here to Subscribe to My YouTube Channel
Click Here to Get FREE PDF 101 Video Creation Ideas
YouTube Walkthrough
Congratulations on setting up your YouTube Channel! Watch the short video below to give you a tour of the most important features on your YouTube channel.
Click Here to Subscribe to My YouTube Channel
Click Here to Get FREE PDF 101 Video Creation Ideas
Video Marketing 101: Your YouTube Channel
Now you're ready to create your YouTube Channel where you will upload your You Tube videos.
What Is A YouTube Channel?
A YouTube channel is your own YouTube homepage whose purpose is to provide YouTube users with a profile that can be used to interact with other users.
YouTube channels allow anyone with a YouTube account to do much more than to upload videos to the platform. It provides the following information
YouTube channels will show the account name of the user

Account type,

Channel description

Videos uploaded by the owner of the channel,

List of channels followed and subscribed to by the owner of the channel a

Discussions section
What Types of YouTube Channels Are Out There?
Before you can start uploading your YouTube videos you need to create a channel. There are two types of YouTube channels: Personal and Business.
Personal channels are the quickest and easiest way to have your own channel, and business channels allow you to manage your channel from multiple YouTube accounts and to name your channel after your brand or business.
Creating a Personal YouTube Channel
Creating your own channel is a very easy and straightforward process that takes a few clicks of your mouse. First go to your account icon on YouTube and click on "YouTube Settings".
Next click on the "create a channel" link and enter the name of your new channel in the pop up window.
You can use your name as it appears on your account or you can use a customized name if you want. Click on "create channel" when you are done customizing your channel's name.
Now that you have created your new channel it is time to customize it. You can start by going to the top left corner to customize your channel icon.
This icon is the same profile picture from your Google account by default, but you can change it by using the pencil icon to upload a new one.
You can add an attractive banner to your channel by using the "add channel art" button, which will allow you to upload a new image that you can use as your main channel art. Watch the video below to see my very best tips on how optimize your channel art to get leads for your business.
Click Here to Subscribe to My YouTube Channel
Click Here to Get FREE PDF 101 Video Creation Ideas
You can add a description for your channel by using the "channel description" button. Using the crank icon over your description space will take you to your channel settings.
Here you can customize your channel privacy settings, which will allow you to either keep your liked videos, subscriptions and saved playlists private or to make them public.
If you turn on the "customize the layout of your channel" you will be able to further customize your channel. This will allow you to add a channel trailer, to recommend video content to your subscribers and to organize your videos and playlists into sections, and we totally recommend you to turn on this option and to click on save.
Watch the short video below to see my best tips when creating an introduction video for your YouTube Channel.
Click Here to Subscribe to My YouTube Channel
Click Here to Get FREE PDF 101 Video Creation Ideas
As you can see, this will let you customize your channel to look the same as all those other popular channels on YouTube. At first glance you are given the "add section" button that you can use to separate your video uploads into categories and the "add channels" button that will allow you to favorite other people's channels and feature them on yours. Changes made using these buttons will show on the "videos", "playlists" and "channels" tabs.
Now in the "about" tab you will be able to edit your channel description, and you will also be able to add contact details on your channel, including an "email" address for inquiries, to select a country to show to your channel visitors and to add "links" that your channel visitors can follow through. 
If you go back to your channel settings button you will see new options available. You will now be able to "show a discussion tab" on your channel to allow people to comment on your channel, and you will also be able to translate content on your channel for viewers that speak a different language.
And that's it! Now you have everything that you need to start uploading your marketing videos to YouTube using your personal channel.
FREE TRAINING + PDF DOWNLOAD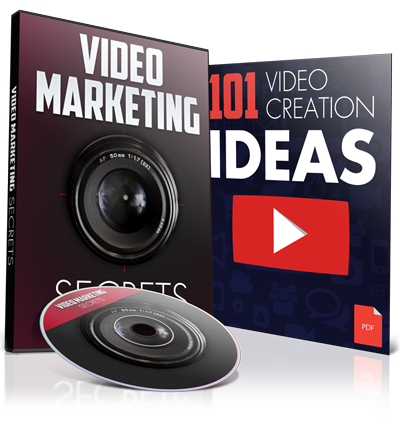 ATTENTION VIDEO MARKETERS: Get More Views, Subscribers, and Leads with YOUR Videos (and rank on Google Page 1)
Creating a Business YouTube Channel
Creating a business channel is an easy process too, and it will allow you to name your channel after your brand or business and will also allow you to manage it from several different accounts. To start creating a business channel simply go to the "YouTube settings" button on your account icon.
Now click on the "create new channel" link. Note that if you haven't created a personal channel yet a "use a business or other name" link will appear instead. In the following page enter the name of your brand or business in the "brand account name" field and then click on "create".
And that's it! Creating a business channel is as easy as creating a personal one, and you can customize it the same way as you would customize your personal channel, the difference being that information that you edit on your business channel will also be updated on a Google "About Me" page for your business.
YouTube Marketing 101: YouTube Creator Studio
Before you upload your YouTube videos, we need to quickly go through the YouTube Creator Studio where you will need to make some adjustments so your channel will be seen by Google and YouTube.
Click here to get access to a special training which will walk you through step by step how to set this up. The presenter in this training is a 7 figure video marketing expert.
YouTube Marketing 101: Video Marketing Equipment
We can't go through YouTube marketing 101 without discussing video marketing equipment! One of the biggest questions people have when creating videos is what type of equipment is needed.  
One of the biggest myths out there is that video marketing tools are too expensive. The market for video marketing tools continues to grow. 
So how do you know which video marketing tools are the most important? In the video below I will show you how you can use three low cost video marketing tools I that will make you look like a pro! As a matter of fact, you already have some of these video marketing tools in your possession!
Click Here to Subscribe to My YouTube Channel
Click Here to Get FREE PDF 101 Video Creation Ideas
The 4 Part Video Creation Formula
One of the biggest reasons people do not succeed in video marketing is they do not guide their viewer through a series of steps that makes them want to opt-into your lead capture page.
I learned this simple 4 part video creation formula from video marketing expert Mark Harbert. This video creation formula works across all video formats, from Facebook Live to YouTube. 
It is this formula that has helped me generate 8-10 leads/day using video. Watch the video below to learn how to use the formula. 
Click Here to Subscribe to My YouTube Channel
Click Here to Get FREE PDF 101 Video Creation Ideas
How Do You Get Your Videos Ranked on YouTube?
Getting your YouTube videos to reach the first page of results on YouTube is great, but getting your YouTube videos on the first page of results on YouTube AND also ranking on the first page of results of Google is even better!
Let's start by identifying video keywords, which are keywords that the Google algorithm identifies as relevant for results showing YouTube videos. In other words, video keywords are keywords that put YouTube videos on the first page of Google when you use them for your search.
Normal keywords will show you only website results when you use them to make your Google searches, but when you use video keywords Google reserves some space on its first page of results for YouTube videos.
This is important to know AND to apply because if you only target normal keywords your videos will only be shown to people looking for stuff on YouTube. But if you include video keywords in your videos they will be shown to people looking for stuff on Google too!
Ok, so how do you find your video keywords you might be asking? The answer is pretty easy. You will simply have to use keywords in your niche alongside the following keywords:
"How To"

"Review"

"Tutorial"

Fitness or Sports Related Keywords

Fun Related Keywords such as "cute" and "funny"
That is because those keywords are commonly associated with the most popular types of content that you can find on the YouTube platform. This means that you have to use these keywords with the keywords that you plan to use for your titles.
Let's show you an example with a product review, using the "how to make cold coffee" keyword on Google. Here we are using the "how to" video keyword with our "cold coffee" niche keyword, and as you can see there are YouTube videos on the first page of results!
Now that you know that your video keywords work you will need to learn how to apply some good old search engine optimization to your YouTube videos right before uploading them.
You have to start by your video Title, which should be at least 5 words long and to include your keywords at the very beginning of the title. This way you will allow Google to read your video title without using keyword stuffing.
Now comes the description. The optimization guidelines for video descriptions include inserting your keywords within the first 25 words of your descriptions from 3 to 4 times, and to make your description at least 250-500 words long.
You can also include a link to your website or affiliate product at the beginning of the description to increase click through rates on the former and conversions on the latter.
Now use the "tags" field to insert keywords related to your content. This will help you to teach both YouTube and Google what your videos are all about, and they will also help you to show your videos more often on the sidebar area when people watch videos related to your tags.
Once your videos are search engine optimized publish them and start promoting them to get better ranks, because your ranks also depend on factors such as views, likes and comments. 
How Do I Do Market Research on YouTube?
YouTube is a great platform for market research to help you find and create content your audience will love. In 2015 Google introduced the "trending" tab, which features the videos that are going viral at any given time.
The trending tab can be found on YouTube's front page, right below the search bar. As you can see, this trending tab will show you the videos that, as the tab's name implies, are trending at the moment that you are checking it.
As you can see here, the videos featured in here are not shown to you based on your viewing habits, as that would only show you videos that are related to your own criteria.
YouTube uses an algorithm that tracks user interactions on videos to position those that are a hot topic and on top of the list. The interactions that this algorithm tracks include comments, number of views, relevance of the topic in the video in relation to current events and external references such as search engine queries.
So to use the trending feed for market research you can start with the basics by going to the top results, which will show the hot video topics of the day. This is a great strategy because this way you can use these topics to get inspiration and ideas to cover on your own videos, or on a news feed for your marketing blog.
Top trending videos can show you which keywords you can use to get traffic on any given day. Checking out how recent top trending videos are doing will be a good sign of how much traffic you can get through those keywords at any given moment.
In general, you should leverage the first two to three keywords on a video title, but sometimes these two to three keywords will be positioned at the end of the video. The best way to identify these keywords is by knowing which niche keywords have been placed in the title, as not every video title will have useful keywords.
That is because some videos go viral only because of their content, so another approach is to get keywords from the description of the video or from the comments on the video because remember, the YouTube algorithm takes a lot of information from comments as well.
Now, it is important that you consider that the trending feed shows different results for different locations so users from each country can see what is trending in their respective territories, and you can leverage this fact to better target certain demographics in your audience.
To see what is trending on a different country simply go to the footer of the YouTube page while in the "trending" tab and use the "content location" menu to change the country from where you are watching YouTube.
This will show you the videos that are trending on the country of your choice, so you can serve trending content to members of your audience in those regions to encourage improved engagement from them. Use these tactics to make your research for content easier and you will see awesome results in no time!
How Do You Make Money With YouTube?
This is one question that I get asked frequently. "Doc, how do I make money with YouTube?" 
Relax, I got you covered! One way to make money with YouTube is the YouTube Partner Program which allows you to earn ad revenue from showing ads on your video content.
Anyone can upload videos to YouTube, and ads will be shown on basically all videos throughout the YouTube platform, but only those that sign up for the partner program can actually earn money from those ads.
Joining the YouTube Partner Program is easy, but you will need to qualify. The first step is to check if you are from a country where the Partner Program is available. You can check this list by going to the YouTube Help Center and accessing the "YouTube Partner Program" menu.
Follow the "Introduction to the YouTube partner program" link and then click on "YouTube partner program availability", where you will be able to check a list with all the countries where the partner program is available.
Once you have made sure that you are eligible for monetization go to YouTube's front page and click on your account icon on the top right corner and then enter the "creator studio". From there go the "channel" tab on the left side menu and then to the "status and features" section.
Once there look for the "monetization" box and click on "enable". You will need to follow a series of steps to apply for monetization, so let's show you all the way through. The first step is to read and agree to the YouTube Partner Program terms by clicking on "start".
Read the YouTube Partner Program terms document, check the three agreement boxes and then hit "accept". Now the second step is to sign up for AdSense, which is Google's ad program for publishers. You need to create a new AdSense account in order to be paid on the Partner Program.
Let's begin by clicking on "start". You will be redirected to AdSense so you can link your channel to an existing AdSense account if you have one or to create a new AdSense account if you don't have one, so click on "next" to proceed.
In the following screen click on "sign in" to login into your Google Account, which you are going to use to set up your new AdSense account. The next step is to select a website for your AdSense account. Because you are going to use your YouTube videos to show AdSense ads this website will be your channel's URL by default.
So you will only need to select a language and then click on "save and continue" to proceed. Now you will need to enter your information. You will have to specify your "country or territory", your "time zone", your "account type", your "Name and Address" and your "AdSense email preferences", then click on "submit my application".
In the next step verify your phone number by text message or voice call and then read and accept the AdSense terms and conditions by reading the terms documents, checking the "yes, I have read and accept the agreement" box and clicking on "accept".
Ok, so now that your AdSense account request has been submitted you will have to set monetization preferences so you can specify what types of ads to run on your videos so you can start making money as soon as your channel is approved for monetization, so click on "start" to set this up.
You can activate or deactivate monetization on all your future videos and to select what type of ads to show on your videos. Display ads will be shown by default and cannot be deactivated, but you can turn on or off "overlay ads", "sponsored cards" and "skippable video ads". Make your selections and click on "save".
And that's it! That is how you can join the YouTube Partner Program to start making plenty of ad revenue with your content and marketing videos. Keep in mind that your channel will need to reach a total of 10,000 public views in order to get reviewed by the monetization team to check that you are complying with YouTube's monetization policies!
FREE TRAINING + PDF DOWNLOAD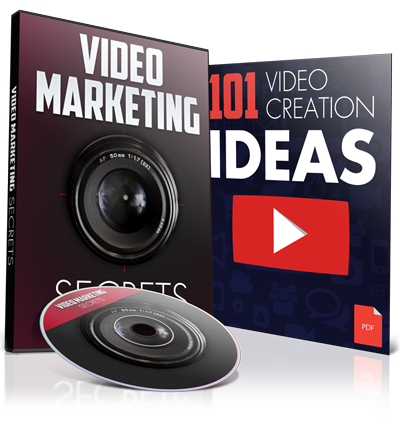 ATTENTION VIDEO MARKETERS: Get More Views, Subscribers, and Leads with YOUR Videos (and rank on Google Page 1)
YouTube Marketing 101: How Do You Get More Subscribers?
Now you and I both know that leads are the lifeblood to your business. The more people watch your videos the greater the chance your videos will rank on the search engines.
One of the biggest challenges I hear from newbies is how to build a list of subscribers to watch their videos. Here are some common methods:
Build your email list and send email subscribers to your YouTube channel

Share your YouTube videos on other social media platforms

Join video syndication groups to get people to subscribe to your YouTube channel 
While all three are great ways and people will watch your videos. But, will they subscribe to your channel? 
Did you know that YouTube actually has a hidden URL that shows a subscription pop-up box automatically when you link to your channel (from your blog, email campaign, etc.) that makes them have to SUBSCRIBE to your channel before watching your videos?
Watch the video below and I'll show you EXACTLY how to set yours upright now to get YouTube subscribers FAST.
Click Here to Subscribe to My YouTube Channel
Click Here to Get FREE PDF 101 Video Creation Ideas
YouTube Marketing 101: Tools To Help You Grow Your Channel
Here are some of my best tips for YouTube tools to help you build your brand and grow your channel without becoming a time and money pit.
BirdSong's amazing analytics tool is the kind of tool that you need to automate your competitor spying tasks. Competitive analysis is important to apply on any YouTube marketing campaign because it will allow you to identify what is working best for top performing channels.
Having this information at hand will help you to better engage with your visitors and also will teach you proven ways to better attract new viewers by reverse engineering what has worked for many other successful YouTube marketers.
The BirdSong YouTube analytics tool will give you access to over 30 types of metrics in easy to read tables and charts, to analyze account data that will allow you to check the number of views, likes and comments that your most successful competitors are getting on their videos and to get a data analysis report that you can use on your offline research.
What this all means is that it will allow you to know the best times to upload videos in order to get liked, the best days to upload certain types of videos, the best times to upload and get comments, to know how video duration affects engagement on certain niches and which types of words are captioned the most, among many other metrics!
We mentioned in our past videos in this training that there is a graphic design aspect to YouTube marketing that has to be approached with an artful eye because catchy and attention grabbing thumbnails are pretty much guaranteed to get lots of clicks to your videos on searches and on recommended video feeds.
And the good news is that designing awesome looking and high converting thumbnails for your videos is a very easy process when you know the right tools to use, and "canva" is our choice in that department because "canva" will allow you to use custom thumbnail templates that you can use to create your thumbnails in record time!
Canva is a premium tool that will allow you to create amazing video images on a "freemium" model, which means that you can create and save your thumbnails for free, but you can also pay for professionally made templates and cards.
Have you ever found yourself ready to post your awesome new marketing content on social media and then you realize the enormous and time consuming effort that you will have to put in towards posting it on each one of your social media channels?
Even just thinking about it can be pretty intimidating, but we have found a solution to that with "drumup", a social media automation tool that you can use to schedule your new videos to be promoted on your social media channels with a few clicks of your mouse.
It will allow you to add multiple Twitter accounts, multiple Facebook accounts and a LinkedIn account and then to promote your marketing videos more effectively through its "one click schedule" feature!
Let's not forget about video annotations to get viewers to take action on your videos so you can get more likes and subscribers, and for that we recommend you to use the "END CARDS" template from "FullScreen Media".
This template offers you customizable calls to action that include a "logo" button, a "subscribe" button and additional "thumbnail image" buttons that you can use to insert recommended videos the easy way!
YouTube Marketing 101: FAQ'S
Congrats on reading through this blog post! Here are some other frequently asked questions regarding YouTube Marketing 101.
What Type of Video Content Should You Create?
First off, you have to create videos that are related to the niche or business that you are going to market and promote, as creating videos that are unrelated to what your target audience wants will not allow you to get new customers only because you are uploading more content to your channel.
What Type of Videos Are There?
You might be mostly familiar with in-person videos, where there is a host discussing the topic in front of the camera, but the truth is that there are several types of video, and each type of video is better suited for certain content:
In-Person videos: Videos featuring people in front of the camera are the most common videos out there, especially when it comes to marketing and business oriented videos. Many people get nervous in front of a camera, but being camera friendly is a skill that you can develop over time. The good thing about these videos is that you can edit and repurpose them to give them an extra edge or a cleaner, more professional look and feel, depending on what you are going to cover in your videos.
Live Streams: Live streams are a variation of the In-person videos. Whereas you are recording a video that you can easily stop and repeat, a live stream is a live broadcast. Live streams are better suited for videos where you want to interact with your viewers.
Screen capture videos: Screen capture videos have become a common staple of the YouTube marketing world because they allow marketers to record on screen actions that can be shown on YouTube videos using screen recording software.
Slideshow videos: These are the type of videos where you can paste images and text to create a slideshow presentation, often with an audio or voice track.
Is number of views an important metric?
It depends on what you are trying to achieve. If your goal is to earn as much ad revenue as possible, absolutely, views are important; but there is a metric that might be more important than the number of views that you get.
We are talking about engagement of course, which on YouTube can be identified as "click through rates". You can have over 1 million views and only 100 clicks, which is not helping you to earn any revenue, either from advertising or affiliate marketing. So the best approach is to create quality content that can encourage your viewers to interact with your content, your links and the ads shown on your channel.
Can I Buy Subscribers and Likes?
ABSOLUTELY NOT! While there are places and people out there promising you to get your channel over 100,000 views or subscribers in record time, the YouTube algorithm is pretty good at detecting fraudulent interactions on videos uploaded to the platform.
That is mostly because social proof is built over time, and reaching 1,000 views or subscribers is not that easy at first for most, let alone 100,000! The best approach at keeping your audience growing is by getting backlinks to your videos, which you can do by creating amazing content and interacting with other content creators that can help you to get your content out there!
Can I use Music on My Marketing Videos?
You can, but make sure that you are not using songs that are subjected to hard copyright rules, otherwise your channel can get a copyright strike. We recommend you to instead use music from the "free music" library in your channel's dashboard!
YouTube Marketing 101: Final Thoughts
Let me know what you think in the comments below. And, feel free to share this with your team.
Did this help you? If so, leave a comment below and share it with your friends on Facebook.
To Your Success,
Skype: drlisathompson
Email: [email protected]
Need a coach? Check out my Work With Me Page where I help people every day. 
P.S. If you're generating less than 10 leads per day for your business online, this will help you (and is on sale!)  – Click Here for Instant Access
[optin form="29169″ style="wide"]